Beer bottling industrial unit, Ramsgate, CT11
This empty unit needed to be spray painted with an industrial airless sprayer, using an anti-bacterial paint. I used a scaffolding tower to access the top of the walls. The breeze blocks needed to be filled and mist coated before the two top coats were applied.
Special care needed to be taken around the top of the support columns to avoid over-spray. Great care needed to be taken to protect the newly coated, specialist resin flooring.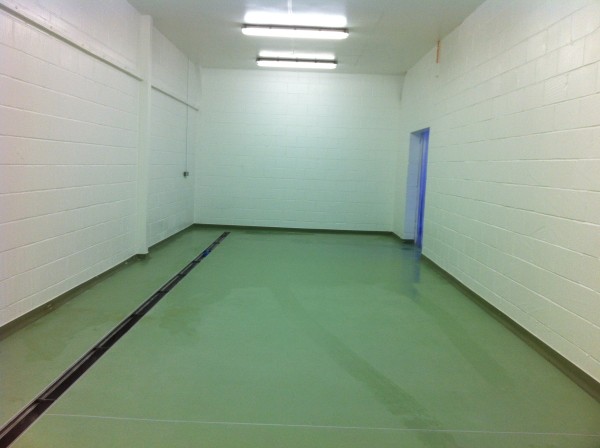 Return to the Painting & Decorating page